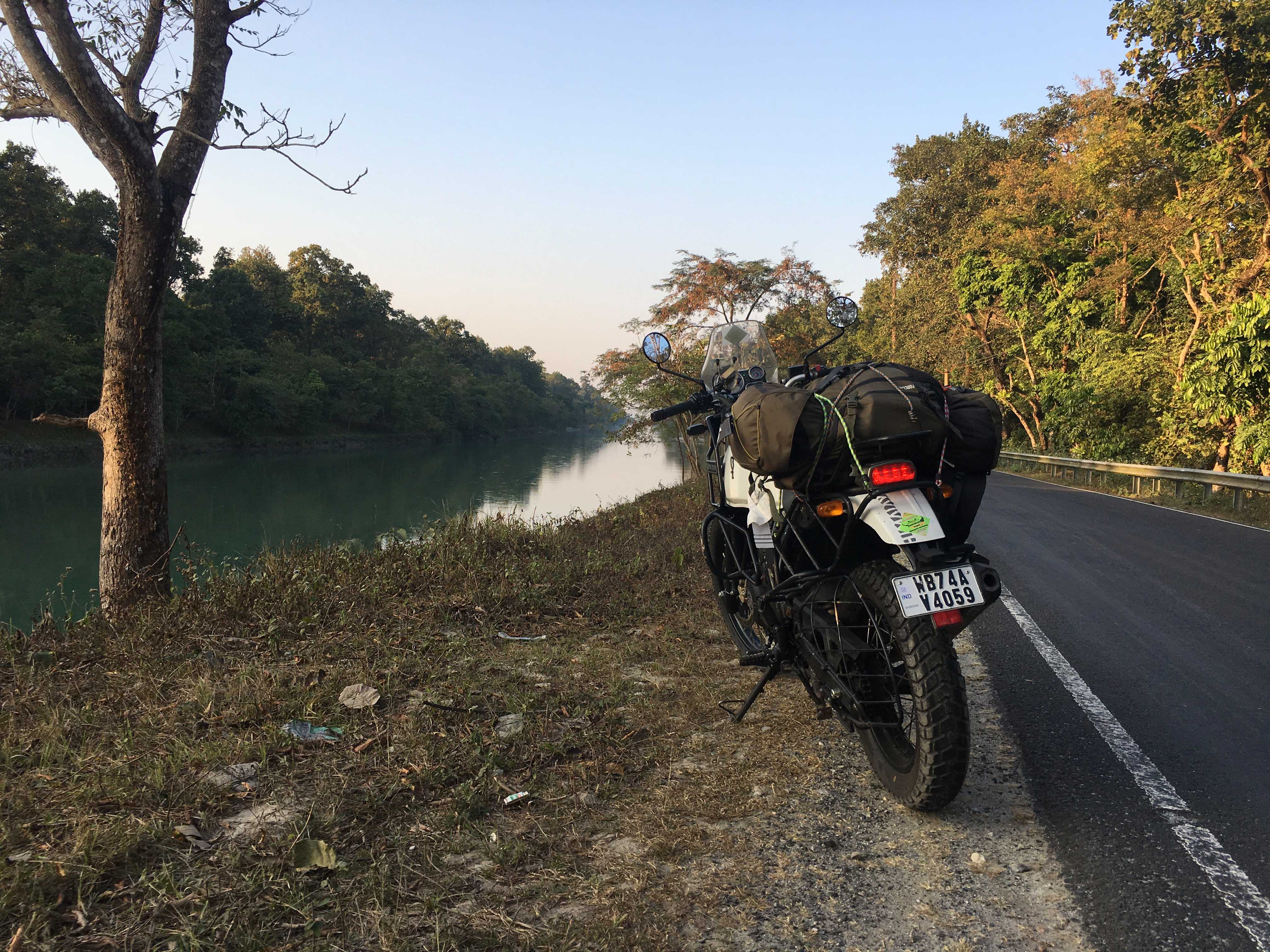 Summary in 5 seconds: attended a wedding in Kolkata, drove into Bhutan in December, battled rain / snow / mud but had a good time because Zumzin is literally nectar and Bhutan is the most relaxed place I've ever seen.
"You know, if it's snowing on top of the mountains, there will be rain on the foothills. I don't know why you're surprised." The very non-chalant monk made complete sense.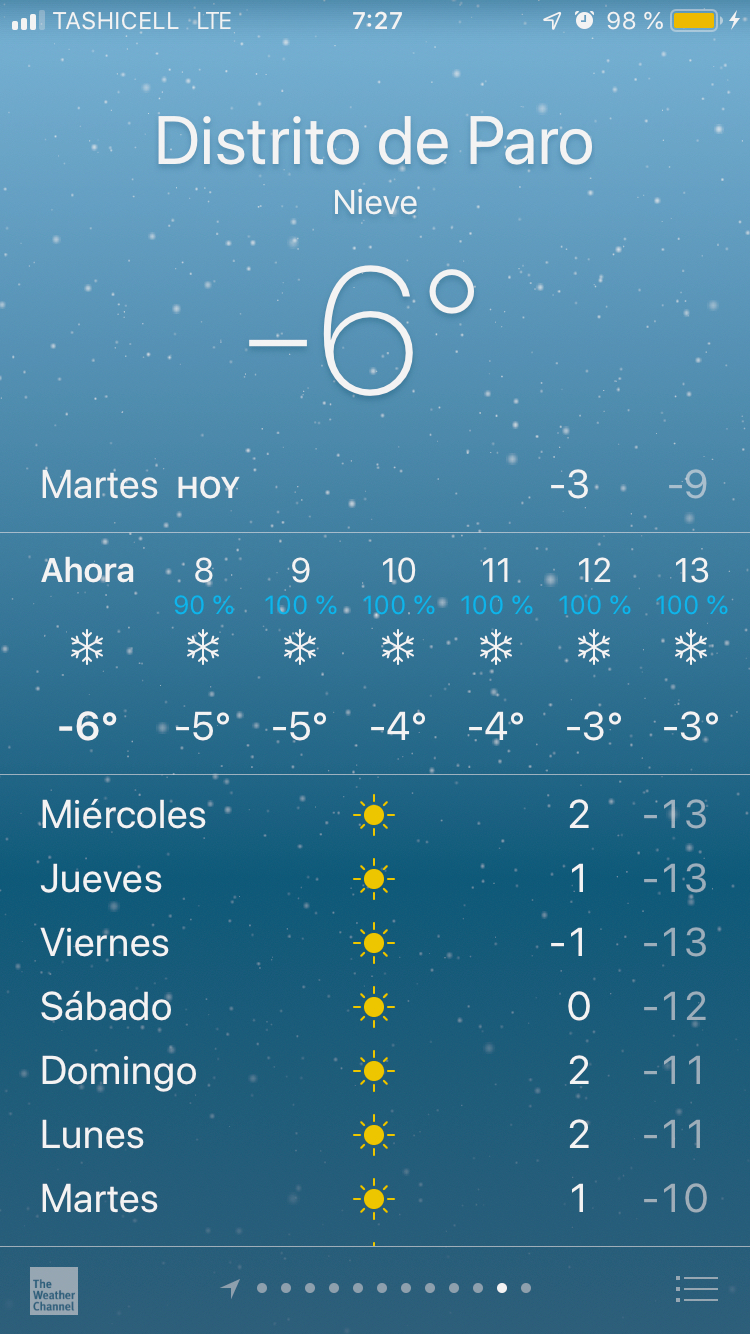 In hindsight, this was one of my more pedestrian realizations. I couldn't believe I didn't think of this while posting Paro's very snowy weather forecast on my Instagram the night before. Anyhow, now that I was sitting next to a fire, observing a thunderstorm and no longer actively experiencing it, I waited for the sensation in my hands to return and felt I should be kinder on myself (and in the process, burning my gloves at the stove).
A plan in the making for more than 2 years, my trip to Bhutan finally materialized in the December of 2018. A friend decided to get married in Kolkata and I felt it would be almost stupid to not do Bhutan on Kolkata's piggyback, geographically speaking - even though this is bang in the middle of winter on very deserted roads through the heart of the Himalayas. Right? Right?. In the end, it's about convincing youself that, let's say, questionable ideas are only, umm, questionable, for other people.
Arriving in Kolkata on a Friday night, it was go time (for a lot of people, apparently - Kolkata is by far the noisiest airport I've been on). I decided to immerse myself in the ex-capital over the weekend, and took a look about.
Amidst all the beauty of the Victoria Momorial and the grandeur of the Salt Lake Stadium (which we somehow both casually walked into and, according to the security guy, maliciously broke into) - a couple of small things stand out. Or should I say hundred thousand small things - the electrical wires which are a few dozen cables away from blocking the sky. That, and the open advertisments of liquor - I kind of see where the ban comes from, but also - Glenlivet Books - you're not fooling anyone.
After making sure that Sameer and Pragya did indeed get married, I braced for the adventure leg of the trip. A bike was waiting for me in a garage in Siliguri, and I was supposed to ride it across a real international border. A friend I made on the Bagdogra flight dropped me to Siliguri in my quota of random strangers' kindness for the day (thanks Betty, I'll try to pay it forward). As for my ride, I picked a beautiful white Himalayan. Amit at Darjeeling Riders was very, very helpful throughout the process, and the bike was as good as was promised. I filled out the paperwork, and away we went...
... at 3 pm on December 16. 4 hours from the border, in the middle of winter. When the sun sets before the clock strikes 6. And I was hoping to celebrate Bhutan's National Day (December 17) in Bhutan, with the Bhutanese people. C- for planning and estimation right there. However, what sets your true blind spots apart is the fact that you don't know that you can't see them until they smack you in the face.
Every person I consulted for the trip, I asked "is the Bhutanese border open on National day?" - and they all told me it was. What I should have been asking was "do they issue new permits on National day?" - to which anyone in the know would have said "no, they don't because it's a national holiday". For those who can't see where this is going - when I reached Jaigaon at 8 pm and scrambled to see if I can just cross over immediately, I was met with equal parts laughter and surprise from the Indian and Bhutanese border patrol agents. Well, at least they seemed to be good friends, which was nice.
So while the happiest country in the world cheered on for its 111th national day, I worked on setting mundanities like getting a SIM card in order (TashiCell, absolutely brilliant service and coverage). Raring to go, I planned to be the first in line at the immigration desk the next morning. Which I did - at 8 am - but it was raining so I let braver souls take my spot while I sought shade and tried to bring myself to terms with my new position in the queue - about 10th. Unbeknownst to me, this would become a real problem when I misunderstand the permit process and head straight to the final verification clerk on the desk. Miffed, he asked me to go the gentleman seated 3 feet to his right, to whom I now seemed to be coming from 'the wrong side' and therefore cutting in line. For reasons I can't understand, he threw me to the back of the line and threatened to have anyone 'taking my side' follow me - this wasn't the happy gentry I was promised. I finally got my permit at noon. The permit for the bike took another 2 hours, and I finally departed Phuentsholing for Paro at 2:30 pm. The Bhutanese police stop every vehicle just before the highway and say - "don't honk, this is not India".
It's amazing what the lush Himalayan countryside does to your temper. I went from 'pissed' to 'ecstatic' in about 5 minutes. In another 25, I went from 'ecstatic' to 'concerned' when the light rain turned to a rainstorm. With the dropping temperatures and my progressively numbing extremities (multiplied by the fact that my riding gloves weren't waterproof), I decided at 4:30 pm that I will stop and seek help at the next sign of humanity. If there was one thing Ladakh taught me, it was to not challenge nature. So I still do it, but in moderation. In another 30 minutes I saw some people sitting by a fire in a cabin over a valley. I parked the bike, stumbled into the cabin, and basically crumbled by the fire. It is hard to put in words the warmth that I received from both the fire and the people. We were a few kilometres from Gedu, and as it turns out, it was the last town before the new 'mega-highway' takes you directly to Paro in another 3 hours with no notable towns or villages along the way. I met a group of bikers returning to India from Paro - under significant duress due to this rain and the snowstorm that they started with - who congratulated me for making it this far and begged me to not go any further that day. The local people, on the other hand, egged me on. "We go there all the time." "In this weather?" "Yes." "After sunset?" "Yes." "On a 2-wheeler?" "No, but you will be fine." The weather gods also tempted me with some literal rays of sunshine which lasted for about 10 minutes, but by the time I finished eating, the storm had surrounded us again. In one of my rarer decisions, I said no to this adventure and planned to sleep in - in what was apparently the last available room in the town's local guest house. With nothing to do, I threw my stuff in the room and headed back to the cabin to spend time with these new friends. There, I came across another Indian couple (from Bangalore, no less) who were heading to Paro. I talked to them the sense that my experiences had hammered into me, and since there was no space left in the town to sleep anymore, I invited Lalith and his wife to sleep in my room.
The next morning was as different from the last was as it could have been - at 7 am, it was all still very cold, but not a cloud in sight. We started in pursuit of a breakfast joint, and we found one run by the Indian army. The jawans told us that at least 3 people died trying to drive through the storm last night - and I had no trouble believing him given the number of skid marks and abandoned-after-accident trucks and cars I saw on the road that day. I bid my new friends goodbye and headed, finally, to Paro. Ama's Village Lodge had already waited an extra day to see me. A thankfully event-free drive led me to the place, and I thankfully found two of the most warm-hearted people I've met - Ama and her brother Karma (and Snowy, the very vocal but deceptively friendly dog). With way less than expected time at hand for Paro, I raked their brains for the best things to do - which are apparently the Rinpung Dzong and the Pena Lakhang. Both exquisitely beautiful, as expected.
At Pena Lakhang is where I made two very unexpected, but nonetheless delightful, friends. During my tour, two kids gingerly approached me, and asked me where I'm from. A couple of exchanges later, they declared that they had accepted me in their best friend group. And this was before I even told them that I was there in a bike - which made them absolutely lose it, run out to the parking area, and climb on the Himalayan. "Sell this to me. How much?" "2 lakh rupees." (looking at his friend) "I don't think mother will give me so much money". It was getting dark, and the adult in me did want to hand my new friends over to other adults, so we set about finding their family. This was an unexpectedly emotional goodbye.
The next day, I had to climb that-monastery-by-the-side-of-a-mountain / the unofficial symbol of Bhutan / the Tiger's Nest Monastery. I was staying almost in the mountain's shadow, so I was about 3 kms from the parking point. In my infinite wisdom, I took off without my protective gear. A rash (Indian) car overtook me, and I shrugged it off - I just wanted to let the second car pass me by too. You never want to be between two cars as a biker in the mountains. That's when a sudden slope appeared, the car in front of me lost balance, and so did I. Given the laws of physics, though, cars are difficult to tumble after low-speed mistakes but bikes have it especially easy. So I did, and waited on my back in the middle of the road for the second car to run me over at 15 km/h. Thankfully, this guy was a better driver than the rest of us, and he stopped his vehicle and stepped out to help me. Bless his soul. A hiking stick fashioned out of a tree branch helped me navigate the mountain as if nothing happened, and I ended up climbing the Tiger's Nest. The climb up was actually easier for my hurt knee than the descent, but meeting people like Ibrahim (and his son), who entertained me with stories of their other adventures helped me recharge every few hundred metres. Finally, I got back to Ama's loaded my things on the bike, and prepared for my departure to Thimphu. 
A chase by a few rather muscular street dogs aside, the late-evening ride into Little Village was quiet. Exhausted after a long day, I had some food and proceeded to collapse directly at the sight of a bed. I decided to stay collapsed for the next day, effectively abandoning the idea of exploring Thimphu. A 'vacation from a vacation', so to speak. The cottage had a far-away view of the famous Buddha statue, and I guess that was good enough for me. I chatted with the family all day, who told me that they had bears and boars roaming in the exact spot where I stood before they put the fencing up a few months ago, because 'technically' this was all still a jungle. Ah, the comfort of knowing that I will probably not be mauled to death inside the farm (but could have been while driving up to it yesterday, or could be while leaving it tomorrow).
Fascinating talks went on for the entire day, interspersed with reading sessions in truly pin-drop silence, before I turned in again and prepared to leave this wonderful land. Another stay at Barsana followed, and I promptly left the morning after for my return flight from Bagdogra to Bangalore.
In the end, what I remember is the most warm-hearted, intelligent, and driven people I've met. The level of education in Bhutan is commendable, and the way most people went out of their way to make my stay pleasant will stay with me forever. I'm sure this and future generations of Bhutanese people will take the country very far.
Side note: The Bhutanese are very, let's say, liberal with their alcohol. It's sold in grocery stores in the most remote places. And some absolutely fantastic alcohol too - not your run of the mill drink-to-get-drunk stuff. Zumzin!